Wagon Pr0n Wednesday: Audi A6 Avant Looks Delish on Vossen Wheels [Video]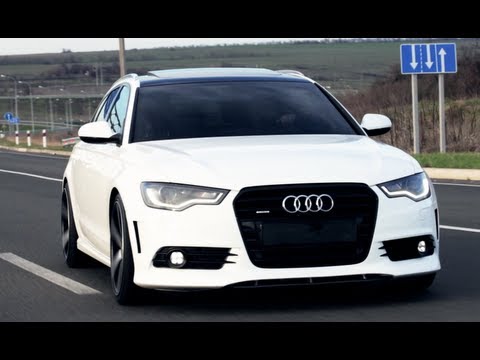 There's an unspoken rule in automotive journalism circles (Okay, fine, it's pretty-damn-widely spoken…) that if you want to get anywhere in this business, you have to be a fan of station wagons. And if you have a thing for wagons that have rear-wheel-drive, a diesel engine, a manual transmission and/or brown paint? Even better, Champ.
The current-gen Audi A6 Avant you see here may not be brown or rear-drive, and it probably doesn't have a stick, but it kinda sounds like a diesel. But we're willing to look past any shortcomings and appreciate this big Audi wagon's sweet body kit and 20" Vossen CV3 concave wheels. And speaking of Vossen, we have their Ukrainian branch to thank for this delightful video.
Source: YouTube
---