VIDEO: Remembering Ayrton Senna, 20 Years Later
Can you remember what you were doing on May 1, 1994, exactly 20 years ago (assuming you had even been born by then)? People involved in the Formula 1 circus at that time were congregated at the Autodromo Enzo e Dino Ferrari in Imola, Italy for the third round of that year's World Championship, the San Marino Grand Prix. The weekend was already marred by tragedy, as Austrian rookie Roland Ratzenberger was killed in a violent high-speed accident during qualifying the day before. But it's unlikely anyone could have foreseen the horror that was to occur just after the start of the seventh lap, as the Williams-Renault FW16 driven by polesitter and race leader Ayrton Senna – three times a world champion and widely regarded as the best among active drivers and one of the best all-time – abruptly veered off track approaching the exit of the long, sweeping lefthand bend called Tamburello. It struck the concrete wall with cataclysmic force, sheering off almost every component on the car's right side. One such component – the right front wheel and hub assembly – was flung upward, aft and to the left, striking the 34-year-old Brazilian's signature yellow helmet with, what would turn out to be, lethal force.
That black spring day two decades ago may be what many F1 fans are choosing to commemorate today, but we feel they would be better served to instead celebrate the man and his achievements, much the way Antti Kalhola – the chap we regard as the Finnish Clint Eastwood of YouTube motorsports videos – did in the following video. We think he did a terrific job presenting Senna's Formula 1 career and offering a window into his exceedingly-complicated, multi-layered and frequently-contradictory nature. And the fact that Kalhola didn't have anything even remotely resembling the kind of budget and access the makers of the 2010 documentary Senna did makes this nearly-45-minute piece all the more impressive.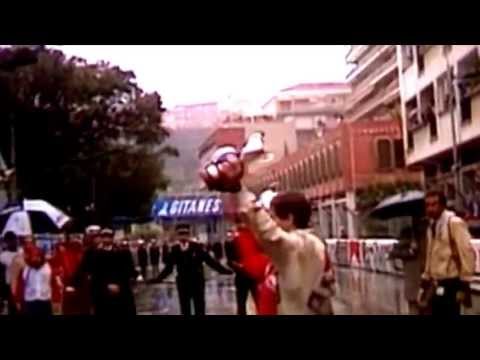 ---