Racing through Time: Brazilian Formula 1 Intro is Computer Generated Awesome [Video]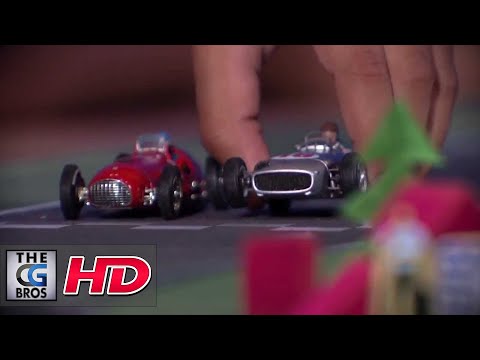 In many countries (other than ones whose names rhyme with "Who Knighted Plates"), Formula 1 is super popular. Like, second-only-to-football/soccer popular. Perhaps nowhere is this more true than in Brazil, where seemingly every mid-size-and-bigger city has at least one kart track and Ayrton Senna is a saint in everything but name. So it wasn't all that crazy for the country's F1 broadcast rights holder, Globo, to go all-out for the intro sequence for last month's 2013 season finale, the Brazilian Grand Prix at Interlagos in Sao Paulo.
It starts out with a boy playing with a couple toy versions of two of the earliest cars to contest the F1 World Championship – a 1950 Alfa Romeo Tipo 158 and a 1955 Mercedes-Benz W196 – on a toy-car-sized track. Before you know it, they're racing along on their own, morphing into newer and newer iconic and title-winning cars from the likes of Lotus, Ferrari, Brabham, McLaren and Red Bull until, finally, the miniature Red Bull is forced to stop by a giant hand…the hand of Globo F1 announcer Galvão Bueno. Neato. And in case you want to know how much polygonal sorcery went into this sequence, you can check out this handy making-of video.
Source: YouTube
---
---
Comments