Nissan Concept 2020 Vision Gran Turismo: Sneak Peek of the Next GT-R? [w/ Video]
After an initial slow roll-out, new Vision Gran Turismo concepts (virtual dream cars designed by automotive OEMs, design houses and even non-automotive brands) for Gran Turismo 6 are debuting in rapid succession. Submissions from BMW and Mitsubishi have been added to the game in just the last month, while Volkswagen has revealed its GTI-inspired roadster concept which should be available for download into GT6 any day now. And now Nissan has taken the digitally-rendered sheet off its Vision GT car.
Officially known as the Nissan Concept 2020 Vision Gran Turismo, this low-slung supercar was designed by a group of young designers working at the Japanese manufacturer's London styling studio. But instead of being a completely way-out-there flight-of-fancy, it's somewhat grounded in reality thanks to input from the eggheads at the Nissan Technical Centre in Atsugi, Japan. However, Nissan isn't saying what the tech guys and gals came up with for this car's powertrain just yet.
It also isn't saying if the Concept 2020 Vision Gran Turismo previews some of the styling cues and proportions of the next generation of the GT-R, but we say who are they trying to fool? The long, narrow headlights flowing back into the fenders, the faux-wraparound front glass and the quad round taillights are all details cribbed from the current R35-chassis GT-R. Sure, the next (R36?) GT-R probably won't be as low-slung and have as much side-sculpting, but don't be too surprised to see some of the styling cues you see here show up on Nissan's next halo car. In the meantime, check out the video below, and look for this futuristic Godzilla to show up in Gran Turismo 6 sometime in the next month or two.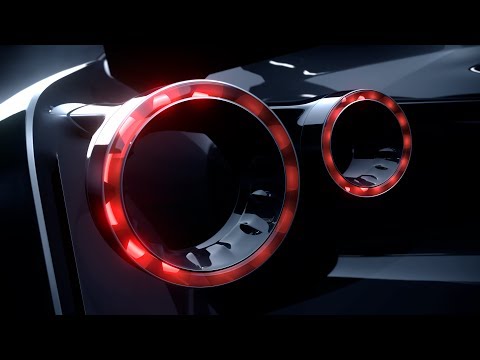 Source: Nissan
---