LEGO Classic Mini Cooper Thinks Smaller [w/ video]
There are many great things about LEGO, but perhaps the greatest of all is the only limiting factor for what you can build with it is your imagination. The Internet is pretty much crawling with examples of what dedicated and talented LEGO enthusiasts have made with these humble interlocking bricks. And as you might expect, some of the most popular subjects are of the automotive variety.
And LEGO itself hasn't been shy about releasing its own real-car-replicating kits of late, and the latest such set gives you the means to create the iconic Classic Mini Cooper (the Alec Issigonis designed original, rather than the modern versions built under BMW's stewardship). As with previous models of this type, the level of detail is exemplary: Both doors, the trunk and the hood open, the latter revealing the pioneered-by-Mini transversely-installed engine. The roof is removable for checking out the right-hand-drive interior that's complete right down to the checkerboard-pattern seats. And the trunk contains a fully-stocked picnic basket and picnic blanket, as well as a spare tire.
Priced at $100, it's certainly not the cheapest LEGO set in history, but this 1,077-piece kit is, as far as we're concerned, one of the coolest. It will be available starting August 1 at shop.LEGO.com or at your nearest LEGO Store. In the meantime, you can check out this amusing car-commercial-ish video for the kit courtesy of our friends at Road & Track magazine.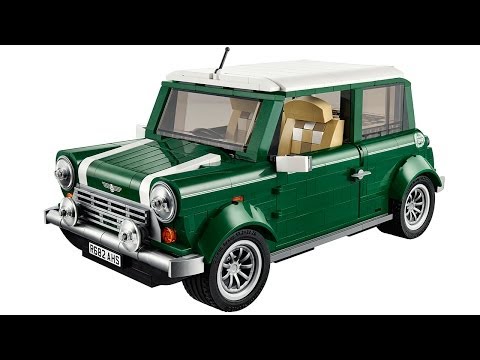 Source: LEGO
---