A Hero's Homecoming: Gran Turismo 6 Reunites Mario Andretti with an Old Friend [Video]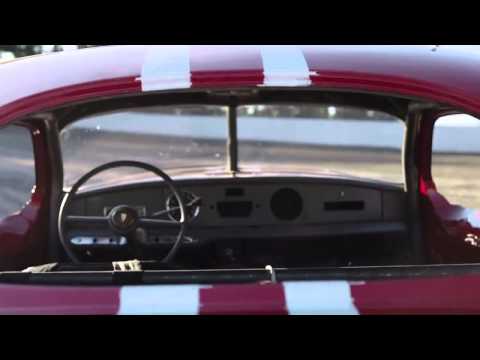 Even the best have to start somewhere. Shakespeare's first draft of his first play was probably lamer than the lamest porno flick script ever written. Alfred Nobel's first recipe for dynamite likely yielded a "Bang!" comparable in scale to that of a hedgehog fart. And Mario Andretti's first racecar was a rather homely Hudson Hornet modified to orbit the dirt bullrings of Pennsylvania.
As part of the North American launch campaign for Gran Turismo 6 (which celebrates car geek's first automotive loves), a team of restorers spent five days building an almost exact replica of that historic Hudson out of one haggard heap of a Hornet. Not only did they allow the world to watch the project progress live via webcast (highlights of which can be found on the venture's dedicated microsite), but when all was said and done (including data collection for modeling it in GT6), they invited the man himself to check it out and drive it at a dirt track. And if you want to drive it in Gran Turismo 6, you can do so starting today, December 19th. Cool and cooler, man.
Source: YouTube
---
---
Comments