Friday Matinee: Travel to the Birthplace of Drifting with the Lads from Driftworks [Video]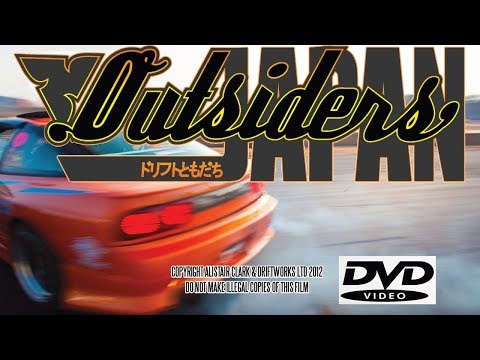 Most people familiar with the sport of drifting are probably familiar with its origins: Japanese hoons congregating on mountain roads late at night, intentionally going through the corners sideways, competition to see who could take corners the fastest and at the most lurid angles ensued and, hey presto, a new motorsport discipline was born. That's the story that made its way to the West, though; the questions many gaijin have are a) how much of it is based in fact, and b) what's the scene over there like today?
Those are just two of the questions for which the guys from Driftworks – a U.K.-based manufacturer and distributor of pretty much all things drifting and JDM tuning – sought to answer when they journeyed to Japan in 2011. What they found was shot by filmmaker Al Clark and compiled into a movie called Outsiders Japan, available exclusively on DVD through Driftworks…until recently, that is. Proving that it is a company stocked with top blokes, it recently uploaded the movie – in its full, 1080p entirety – to its YouTube channel. Yes, you can now watch this acclaimed documentary for free. We say the least you can do in return is like Driftworks on Facebook (though we're sure Phil and the guys wouldn't mind if you bought something from them, too). Oh, and be forewarned that there's a fair bit of colorful language sprinkled throughout.
Source: YouTube
---
---
Comments