FPV GT F 351 is Ford Australia's Feisty Falcon Finale [w/ Video]
As far as North American automotive history is concerned, Ford Falcon production ended with an abbreviated "1970½" model year where the nameplate was applied to a stripped-down version of the mid-size Fairlane; beginning with the 1971 model year, U.S. buyers looking for a new compact Ford would have to look to the Maverick (or the even tinier Pinto). In Australia, however, the Falcon has continued to evolve and improve right up to the present day. And Ford's Antipodean factory tuning arm – Ford Perfomance Vehicles, or FPV for short – has been building hopped up Falcon sedans and utes (think modern-day Ranchero) since 2003.
Sadly, sales of the Falcon have dropped to the point where Ford can no longer justify building and marketing a unique platform in just two tiny major markets (Australia and New Zealand) and, consequently, production of the Falcon – and all Oz-made Fords – will end in 2016 (GM and Toyota will follow suit within a few years, leaving the Land Down Under without a mainstream auto industry.). Additionally, FPV is going away with the current FG-series Falcon; the final generation of Falcon (which may or may not be known as the FH) will be debuting soon. But instead of just phoning it in from now until die-day, Ford is giving the FG Falcon and FPV one honey of a send-off, with the FPV GT F 351.
Unlike high-po Falcons of the '60s and '70s where "351" denoted the size in cubic-inches of their Cleveland V8s, the number in the GT F 351's name denotes its output in kilowatts (the unit of engine power measurement used over there). The supercharged Coyote 5.0L V8's 351 kW translates to 471 horsepower, while torque is a similarly-perky 420 lb.-ft. The FPV Pursuit ute uses the same engine, but it's detuned to 315 kW (or 422 horsepower) and 402 lb.-ft. Both vehicles send their prodigious power rearwards through either a 6-speed manual or 6-speed automatic transmission. Other special equipment includes 19" wheels, Brembo brakes, sport suspension, numerous identifying logos inside and out, and a numbered dash plaque denoting when in the sequence of 550 sedans (500 for Australia and 50 for New Zealand) and 120 utes that particular vehicle was built. We're definitely bummed that this particular chapter of motoring history is coming to a close (and really bummed that we on this side of the Pacific never got to partake), but at least it's doing so on a high note.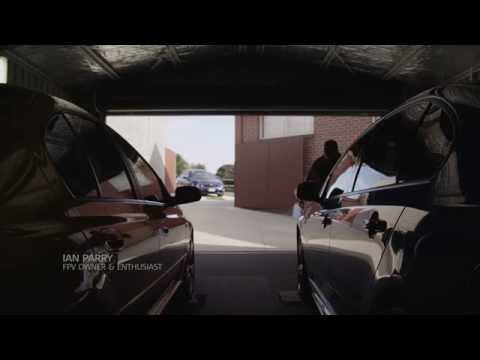 Source: FPV
---