Deutsche Tourenwagen Monkeyschaft: Chris Harris Drives the BMW M3 DTM Racer [Video]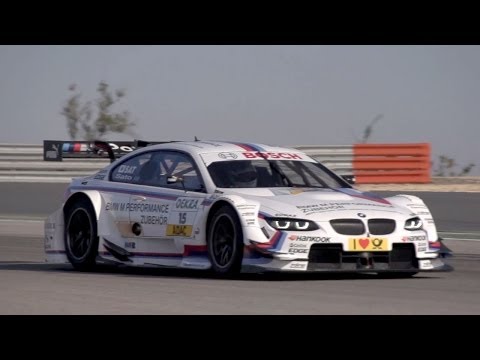 The concept of racing cars based on run-of-the-mill everyday cars (or at least purpose-built racecars that look like them) is one that seems to have global appeal. The British Touring Car Championship has a substantial following, as do the V8 Supercars down in Australia. And of course, we have NASCAR here in the States, which is so big that every other form of racing is stuck living in its shadow. Germany has its homespun tin-top series – the DTM – that has legions of fans, but it does things a little differently than the others.
How differently, you ask? Well as Chris Harris found out when he drove a BMW M3 E92 DTM car recently, a whole lot. For starters, it's nothing like the BMW M3 that raced in American and international GT2/GTE competition; the chassis is a spec carbon fiber tub, and there's way, way more aerodynamic grip to be had. And that aero grip is behind the other big change: Super high limits for both braking and cornering. Chris muses that although that might make for somewhat processional racing, it does make current generation DTM cars a blast to drive.
Source: YouTube
---
---
Comments