2015 Dodge Charger SRT Hellcat Declares War on All Other Super Sedans [w/ Videos]
When Dodge announced the Challenger SRT Hellcat a few months ago (and its actual power and performance figures shortly after that), the motoring world was positively agog at what Mother Mopar hath wrought. That 707 horsepower supercharged screamer instantly vaulted itself to the top of the neo muscle car food chain, gobbling up the Chevrolet Camaro ZL1 and Ford Shelby GT500 along the way. But it didn't take long for Auburn Hills outsiders to begin speculating what else (if anything) Chrysler's first production supercharged V8 would find its way into. Well, now we know: Please give a warm Interwebz welcome to the 2015 Dodge Charger SRT Hellcat.
Naturally, the centerpiece and namesake of this Stars-and-stripes-waving super sedan is the Hellcat engine, a supercharged 6.2L rendition of the Gen 3 Hemi V8. As in its two-door installation, it's rated at 707 horsepower and 650 lb.-ft of torque; however, unlike the Challenger, which can be had with the Viper's Tremec 6-speed manual transmission, the Charger Hellcat is strictly automatic only. Granted, the heavy-duty TorqueFlite 8-speed auto can shift with Tommy Gun speed (and eliminates the possibility of race-losing missed shifts), but come on, Dodge: Can't you make just one version of the Charger with three-pedals?
Then again, the numbers the Charger SRT Hellcat puts up wouldn't quite as totally-f*cking-guano as they are with the slushbox. SRT says it will blast to 60 mph from a standstill in 3.7 seconds, and will do the standing quarter-mile in 11 seconds flat…on street tires. Keep your foot in it long enough (and make sure you have a long enough straightaway), and this family-friendly hyper-muscle car will reach 204 mph. Basically, for any performance metric or quantification you can name, Dodge says the Charger SRT Hellcat sets a new record for stock production sedans. Or put another way, history textbooks the world over will have to be rewritten to reflect the fact that, 69 years after the Nazis' defeat, Americans have once again bombed the Germans.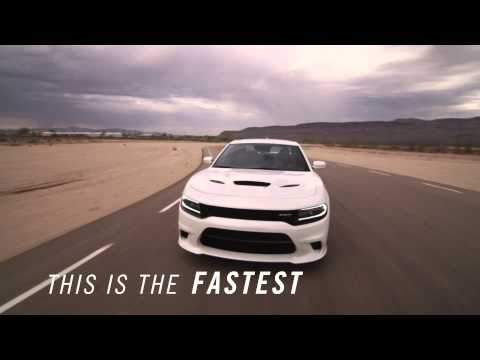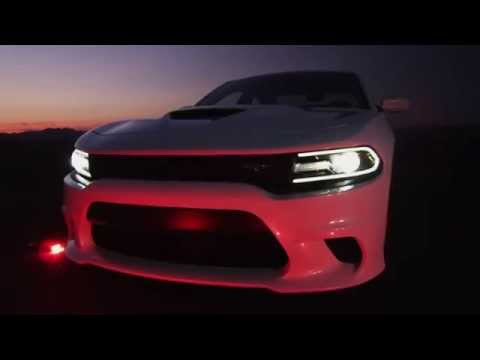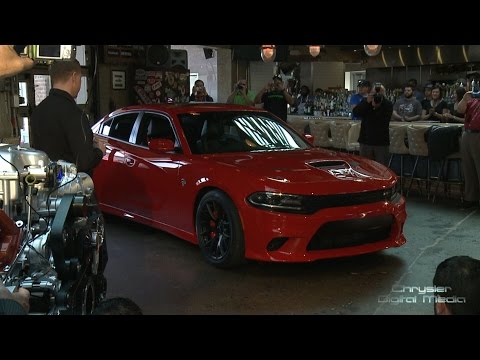 Source: Dodge SRT
---